Our drone-based non-destructive testing (NDT) services offer a revolutionary approach to inspecting critical infrastructure and assets. By leveraging high-resolution imaging, thermal imaging, and advanced sensors, we can identify defects, anomalies, and potential risks without the need for manual intervention or disrupting operations. Our NDT solutions are tailored to various industries, such as oil and gas, power generation, infrastructure, FMCG and more. By utilizing drones, we enable faster and safer inspections, reduce downtime, and improve overall asset integrity.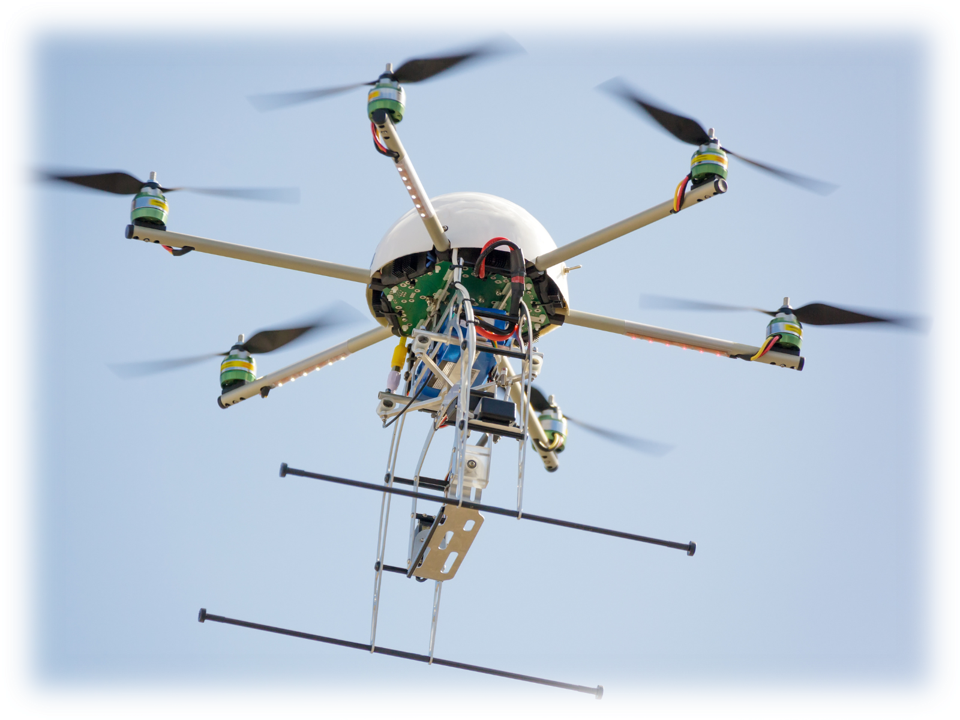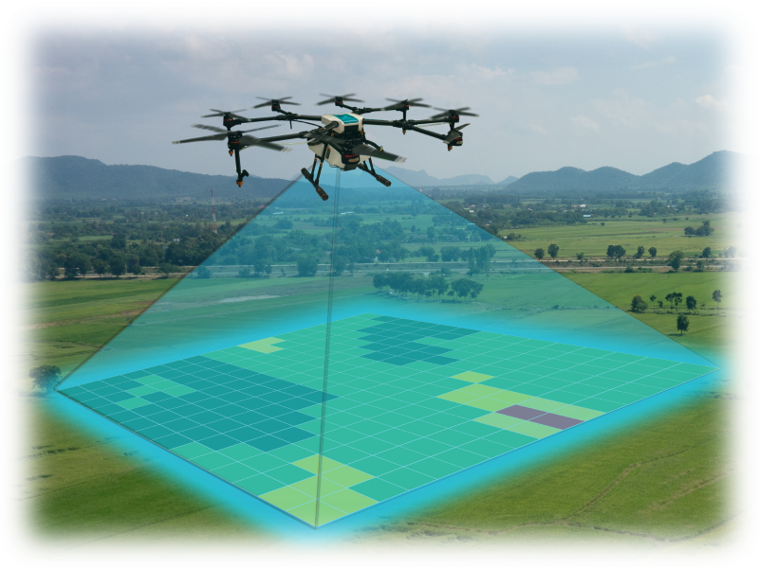 Drone-Based Mapping & Surveying
Traditional surveying methods can be time-consuming, costly, and often pose safety risks. At uLaunch, we bring efficiency, accuracy, and safety to surveying through our drone-based surveying services. Our drones are equipped with high-resolution cameras and LiDAR technology to capture precise geospatial data from the air. Whether it's land surveying, construction site monitoring, or environmental mapping, our drone-based surveying solutions deliver comprehensive data, enabling informed decision-making and streamlined project management.
As one of the early movers in digital twin solutions, uLaunch harnesses the power of drones, ground cameras and advanced data analytics to create virtual replicas of physical assets and environments. Our digital twin solutions provide a digital representation of real-world objects, allowing for real-time monitoring, analysis, and simulation. By leveraging this technology, industries such as manufacturing, construction, and infrastructure can optimize operations, improve maintenance strategies, and enhance overall performance. Our team works closely with clients to develop custom digital twin solutions tailored to their specific needs, ensuring seamless integration and maximum value.
We offer a diverse portfolio of NDT services that cover a wide spectrum of industries and applications. Our offerings include ultrasonic testing, radiographic testing, magnetic particle testing, liquid penetrant testing, visual inspection, and more. Whether you need to assess the integrity of welds, identify flaws in materials, or evaluate structural components, we have the knowledge and equipment to handle your specific requirements.
Aerial Photography and Surveillance
Capture stunning aerial photography and videos with our professional-grade drones. Whether you need captivating marketing visuals, real estate footage, or event coverage, our skilled pilots and photographers deliver high-quality imagery from unique perspectives. Additionally, we provide surveillance services for enhanced security and monitoring purposes.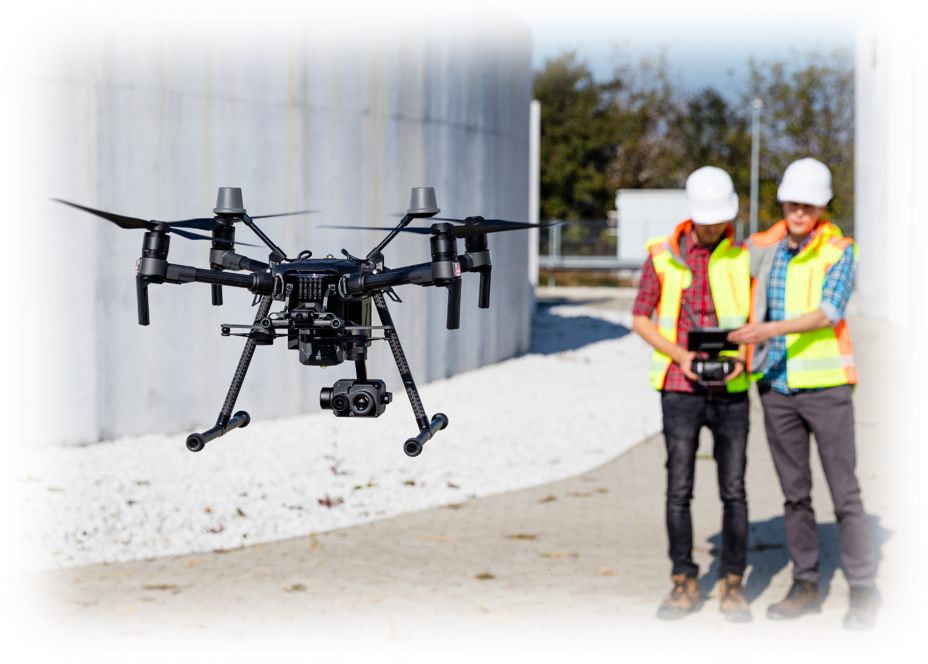 Analytics and Predictive Maintenance
Harnessing the power of data, we offer analytics and predictive maintenance solutions to optimize asset performance. By analyzing the information collected from drone inspections, we provide actionable insights that help predict and prevent potential equipment failures, maximizing operational efficiency and minimizing downtime.
Our automation services enable businesses to streamline their operations and enhance productivity. We design and deploy custom automation solutions tailored to your specific needs. By integrating drones into your workflows, you can automate tasks such as inventory management, asset tracking, and more.
Our drone-based inspection services revolutionize traditional inspection methods. By leveraging advanced imaging technology and thermal cameras, we conduct thorough inspections of assets such as power lines, wind turbines, and industrial structures. Our inspections improve safety, reduce costs, and enhance maintenance planning.
Consulting and Strategic Advisory
Our experienced team of professionals provides consulting and strategic advisory services to assist you in leveraging drone technology effectively. We offer guidance on implementing drone programs, regulatory compliance, operational optimization, and strategic planning. Our expertise ensures that you make informed decisions and achieve your business objectives.